Our bike nomination period ended on Jan 7th and we've curated our "final fifty" for the show. It was not an easy task with over 110 bike submitted or invited. All were worthy but we had to trim it down to 50. The last ten were the hardest. Email responses to every submission has been sent out on Monday the 11th. So check your Spam filters if you haven't seen your response yet.
We need each accepted bike owner to respond with bike info and contact info per the email message. We are working on hotel recommendations and secure overnight parking for trailers. More to come on that soon.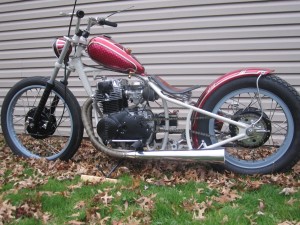 We'd like to thank our sponsors again for helping keep this a free show for the public. Those sponsors include REV'IT, Workshop Hero, TC Bros, and The Tyler Richardson Foundation. Without their support we could not have this great event. Please visit their web sites to learn more about them.