Where To Stay: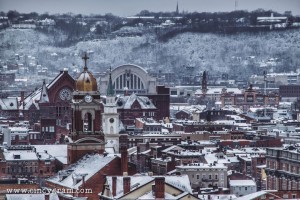 While the event is located in the "Over The Rhine" (OTR) neighborhood of downtown Cincinnati, there are no hotels in that neighborhood. You should use online tools such as Hotels.com, BedAndBreakfast.com, AirBNB.com, Expedia and any of the dozens of other tools setup to help you find lodging in the downtown area or nearby.
Some of our Recommendations:
There are some reasonably priced hotels just across the river in Covington KY like the Holiday Inn, Radison, Hampton Inn and more. And that is just a short drive across the river into downtown near the brewery. In downtown Cincinnati, there is a new Hampton inn downtown on Vine street as well as Homewood Suites and a new "Renaissance" hotel.
Closest to the venue is the Garfield suites which are not too bad but it's getting a bit old. Not horrible but not new.
Also in Uptown near the University of Cincinnati is a Hampton Inn and Marriott. But you'll find the Springhill Suites by Marriott is closer and cheaper.
There are no hotels immediately close to the brewery as the upper OTR neighborhood is still in transition and a bit industrial (read: dodgy). However there is a nice B&B just down the street near Music Hall http://www.symphonyhotel.com/ for a posh old school experience. And there is a parking garage under Washington Park just a half block down.
If you have some other recommendations, please share them on our Facebook page for others to benefit from.
See Also:  "Where To Park"