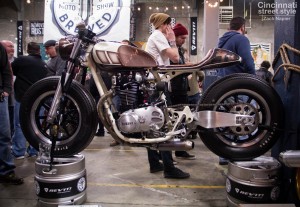 Nominations Open Until DECEMBER 15th!
The Garage Brewed Moto show is a curated invitational show of 50 motorcycles. These may be custom motorcycles, antique motorcycles, resto-mods, race bikes, rat bikes, etc.. You may know of some good bikes from around North America that we should consider. We'd love to hear about it.
These may be custom bikes, resto-mods, classic/antique bikes, race bikes, or other oddities. Award categories include: Garage Custom, Pro Custom, Classic Bike, Race Bike and People's Choice award.
We will have a panel of distinguished judges who will decide the winners. The People's Choice award will still be voted on by the attendees. The show will also have longer hours and more floor space to spread out the crowds we've seen in past years. The show will be from noon to midnight on Sat. January 27th.
Submission Deadline is December 15th 2017. Only nominations of completed builds will be accepted (not "in progress" builds – we can't judge what we can't see).
Requirements for Nomination:
2-3 photos of the bike that show off its unique qualities
A description of the bike including make/model/year (when available) and what makes it unique
The full name, email, phone and postal address of the person who owns the bike (or is responsible for showing it).
Send the above along with your contact information (if different than the nominee) to:
garagebrewed@gmail.com
or snail mail at:
Garage Brewed Show
c/o Cincy Cafe Racer Inc.
1428 Race Street, Cincinnati OH 45202
513-277-0300
Our selection committee chooses the final fifty bikes and will be sending out congratulations or regrets via email by Dec. 28th. Please check your spam folders!
The selection process will be difficult with hundreds of bikes submitted. All very deserving but the final fifty selected will prove to be an excellent show. The show is free to the public to attend, so please spread the word.
https://www.facebook.com/garagebrewed or http://instagram.com/garagebrewed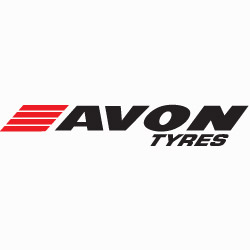 Our Tire Sponsor: Avon Tyres will provide a metal Avon sign for bikes in the show that use Avon Tyres! Display it with your winning show bike! Thanks Avon.